Wigs & Extensions
Blogs & News Brought To You By CityChicWigs.com
The real effects of social media on young women today Pressures on teens due to social media are a real, and often surreal, challenge in society today. 95% of teens have access to a smartphone, and 45% say they are … Continue reading →
So here is a little bit about me, my name is Lucy and I'm 20 years old. I come from a small town in Suffolk, UK but currently studying Food with Nutrition in Bath at university. I wanted to share … Continue reading →
The Causes There are many variations of permanent hair loss, and a number of possibilities as to what causes it. Dealing with hair loss has a deep psychological and emotional impact on a woman's well-being, which is why it is … Continue reading →
During pregnancy most women will experience a fuller head of hair, however, along with your little bundle of joy comes some other rather trying factors of having a baby. Along with the common sleep loss and mood swings, you may … Continue reading →
Up to 40 percent of all hair loss sufferers are women. With hundreds of conditions to contend with, losing your hair can be a daunting and terrifying experience. Famous actors and celebrities like Dwayne 'The Rock' Johnson and Vin Diesel … Continue reading →
Hair loss can be triggered at any age and there are a vast amount of conditions out there, meaning sometimes it's hard to understand what's going on or what is wrong. There are some simple steps you can follow to … Continue reading →
Last week, we continued a new tradition we've had in place for the past few years by hosting 'International No Pulling Week'. The week looks to raise awareness of a condition called Trichotillomania, or TTM for short, which affects around … Continue reading →
We are looking back today at the great month that September really was, wishing farewell to the British summer and welcoming the autumn with open arms. It has been something of a busy month here at the Lucinda Ellery head … Continue reading →
"Edinburgh – This is a city of shifting light, of changing skies, of sudden vistas. A city so beautiful it breaks the heart again and again."  – Alexander McCall Smith Lucinda Ellery opened the doors of her Edinburgh consultancy in … Continue reading →
The Lucinda Ellery Consultancy first opened our Manchester Studio in January 2010.  We had many ladies who had expressed their interest in using our services if we had a Northern location so due to high demand Lucinda Ellery arrived in … Continue reading →
Former Icehouse member, Robert Kretschmer is a world known wig maker. His first wig made was for for Marlon Brando in the film "Don Juan DeMarco". He has since made wigs for Russell Crowe in A Beautiful Mind, Tom Cruise in Collateral, Johnny Depp's Jack Sparrow and Leonardo diCaprio in Django Unchained. Most recently he has created wigs for two upcoming films: Percy Jackson: Sea of Monsters and The Mortal Instruments: City of Bones.
Check out this video from Robert's LA Times interview

http://www.latimes.com/entertainment/envelope/cotown/la-hollywood-bob-wigmaker-20130821,0,2877836.premiumvideo
Beyonce has gone from long flowing hair at the begining of her Mrs Carter World tour, to a "world shocking" Tinkerbell look, after the incident with a fan and now she is sporting a bob, thanks to hair extensions, just 8 days later.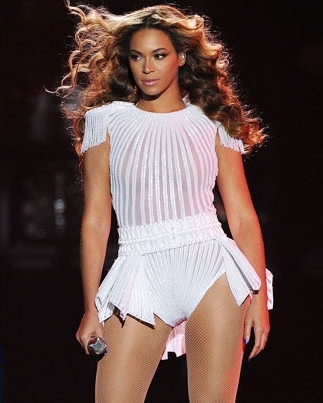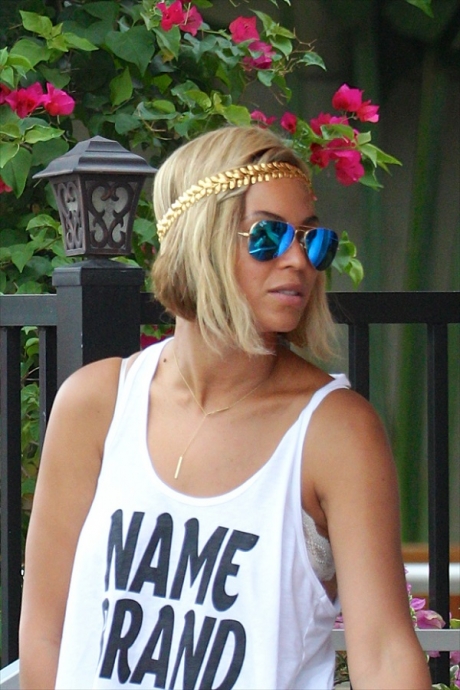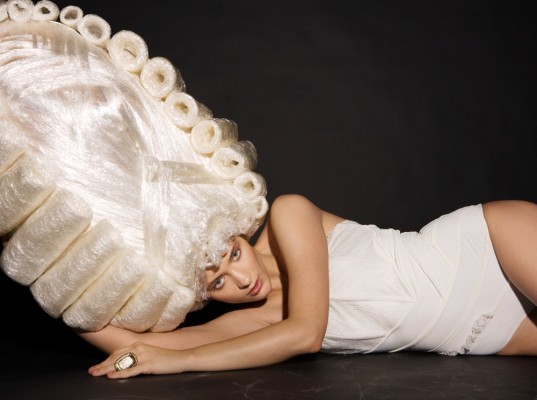 This Marie Antoinette inspired head piece was created by Kate Cusack for a Tiffany and Co's window display back in 2002.
Can you believe it was made entirely from plastic wrap.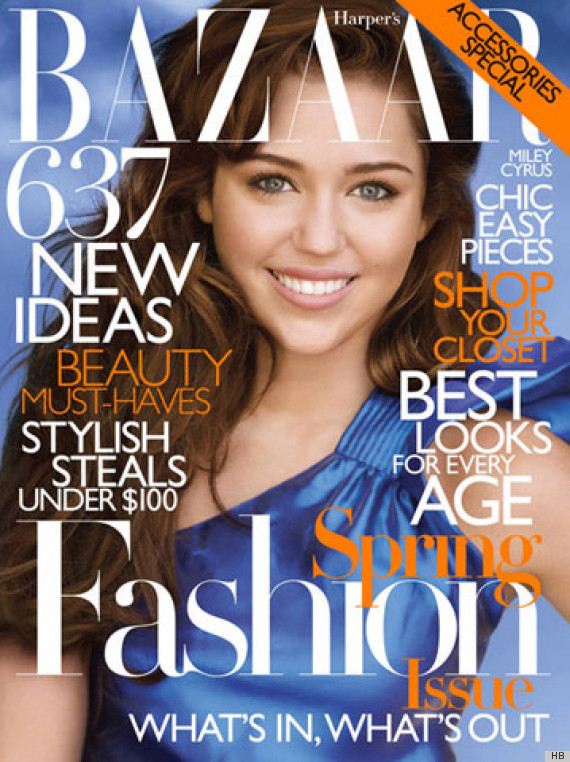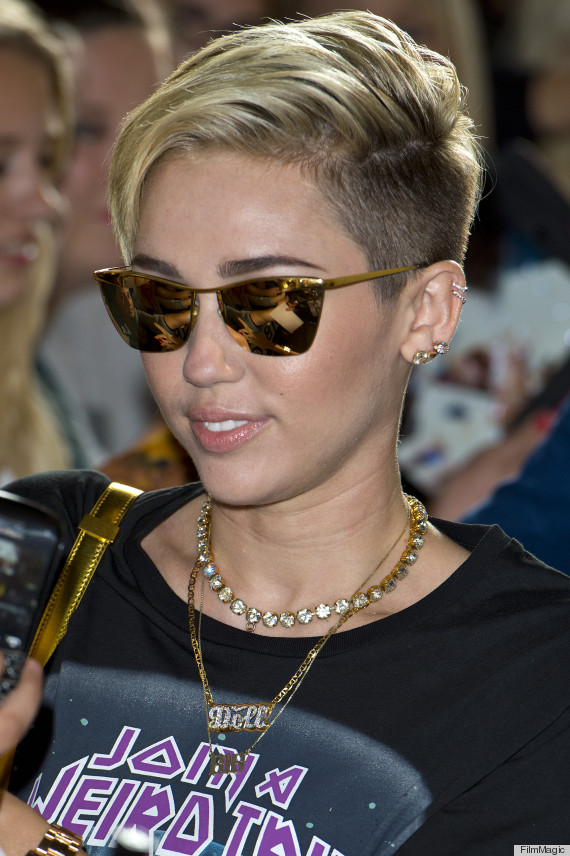 From long to short we love Miley Cyrus with her long hair. She looks fab with her short hair style too.
Not everyone may like her new look, as her brunette waves were loved by many. Apparently they were 350 single hair extensions.
Help!!! Beyonce's hair extensions get sucked into a fan during her Montreal performance.
I don't understand how she would think they were virgin remy Malayasian, when Malaysians grow dark hair.
It's here! Winter weather has arrived and we are all experiencing the same struggles with our hair and skin. Static, dryness, and cracking can be solved with the right products! It is time to change up your beauty routine to reverse damage and protect against the elements. #1 DD BalmL'Oreal Professionnel's Dryness-Defense Balm is the perfect leave in cream. It has glycerol and coconut oil to leave hair feeling nourished. Apply to wet or dry mid-lengths and ends for softer and shinier hair while
Our in-house esthetician, Christen Michel, uses the term "Ferocious Five" to describe the top 5 things that are ruining your complexion. Sun exposure Daily ingested toxins Environmental elements Stress Free radicals She has formulated her own line of products to help combat these factors. Our favorite makeup line actually has a skin care line too! Skinsorials by BareMinerals is great for every skin type and needs.With a proper skin care routine your skin will look healthy, young and rejuvenated.
We at Belleza Salon have declared 2019 Operation Elevation! We are excited to elevate not only our business and team, but your guest experience and education as well. To start the year off right we have put together 3 beauty resolutions for you to try out and commit to!Revamp your product arsenal Have you been using the same mascara since summer? THROW IT AWAY!!! Mascara is only good for 3 months! Expired hair and makeup products can cause irritation, inflammation, infection and more.Also be
Deep down we're all lazy girls at heart. Some days we give ourselves enough time to shower and blow dry our hair, while others we run out the door with a top knot.Luckily, washing your hair everyday is a huge no no. Unless you are swimming in the pool or ocean or you're very active, washing your hair everyday is completely unnecessary. Over washing your hair can strip the natural oils in your hair and lead to dry, frizzy hair.How to Skip Washing Your Hair Like a ProAlways have dry shampoo in your arsenal of products. Dry shampoo refreshes dirty hair within seconds. However, dry shampoo is just a temporary solution and should not be used to replace your shower. Throw your hair in a topknot or high ponytail. These two hairstyles are perfect for greasy hair, because you can slick back your hair intentionally. Just wash your bangs or top of your head in the sink, then blow dry and style as normal. Perfect for those days when you don't have time for a full shower.Wear a hat or beanie to cover up greasy roots. Take this opportunity to show off your awesome fashion sense.Skipping washing your hair every now and then will keep it healthy and shiny. Try out these tips for those days when you just don't have time to shower or washing your hair isn't necessary.What are some of your favorite tips? Let us know in the comments below!
I have used Balmain Hair Extensions in my salon for almost eight years now. My favorite thing about Balmain Hair Extensions is that they are truly a one stop shop for hair extensions. They offer a variety of professional and ready to wear extensions suitable for almost anyone. My second favorite thing is that Balmain is Parisienne fashion house. Yep. Think of them as the Gucci of hair extensions. (Sorry Balmain, I know you hate it when I say that!) You can get their highend line in places like Neiman Marcus and Saks Fifth Avenue. Until recently, most Americans didn't really know the brand.All that is about to change with the deal that just happened between Balmain and H&M. Balmain is posed to become a household name. I am curious what this new exposure will do to their hair extension line? It won't be long before people make the connection that you can wear Balmain literally from head to toe!Here is the scoop on how Balmain as a brand is taking the world by storm. Social media posts and hashtags were off the charts when Olivier announced the collaboration of Balmain and H&M. These two fashion powerhouses had a lot of media buzz after the announcement and subsequent release of teasers in the form of Instagram photos and a video that shook the fashion world. The Instagram photos featured some of the best pieces from the collection and were taken up by fashion lovers to become trending topics.In the video Kendall Jenner, the face of Balmain and H&M was seen whipping and twerking the worlds hearts off. The sensational 19yearold model has been captioned as a star and sensation to the fashion world. Olivier has been quoted commending her support and soul for the industry. Her dancing caused a buzz, but her dressing was a sensation.The collection was showcased in a flashy red carpet event that included a lot of renown models and celebrities. The collection featured an array of 100 + sensational pieces that ranged from female to male clothing including shoes and accessories. The pieces are available on eBay or any H&M or Balmain store. These lovely pieces feature the intricate embroidery from H&M and the delicate feminine touch that is accorded to Balmain.Olivier, the designer for the collection, made an Instagram buzz posting the collections pieces. The designer made all the fashion pieces a grand social media statement with the #Balmainarmy trending to a storm. We have seen amazing collaborations with Balmain before, featuring some of the greatest designers in the fashion industry, all of which produced great fashion pieces that were immediately loved by the market.Of course, with the track record of these two fashion, we expect to see this collection on many celebrities and media personalities. These pieces are no doubt a unique statement that the entertainment industry will love. That, combined with the fact that these two legendary houses have dressed the most popular celebrities in the world, will most definitely be a great reason for us to see these pieces on them.The anticipation is building for what the Balmain, H&M collection will bring us next. It is a very unpredictable thing making it all the more exciting for fashion lovers all around the world. We, of course, expect a bigger surprise the next time. Many people are hoping for more of Kendall of course; she has built up quite a fanbase herself. The whole world is truly eager to see what Balmain and H&M are creating for us.I wonder how it will be before we see Kendall in Balmain Hair Extensions. My guess is not too long!
Fusion extensions. You either love it or hate it. The truth is that there is lots to love about fusion extensions and there is lots to hate. Durability wise, fusion extension are arguably the best option on the market. The tedious application process can be a huge turn off for clients and stylists alike. What if there was a better way to apply fusion extensions. Maybe a way to reduce the application time over 60%? Turns out there has been a way for YEARS! Hairdreams has had a tool on the market for over 10 years that allows you to apply multiple bonds at one time. When I first saw the Laserbeamer, I was not a huge fan. My rep brought it in to give my salon and I a little taste of what it could do. I was super excited! She pulled out the fancy Star Trek gun tool thing and plugged it in. It whirred, purred and emitted cool flashes of lights on the side of the gun. She loaded the cartridge and got it ready to apply. It took a couple minutes to apply the bonds but it did do the job. My first impression was that the Laserbeamer was clunky! Add in the high cost of the equipment necessary to do an application and the complicated process I didn't really see the benefit of it. Flash forward about 3 years Hairdreams has released the new and improved Laserbeamer Nano. It is a fresh take on their previous machine. Way less work to apply the extension bonds. The machine is smaller, more compact, and way easier to use. It applies 5 fusion bonds in about the same amount of time it takes to apply 1. This new machine finally delivers on multi strand fusion applications. The best part is how beautiful and natural the bonds look once applied. They are flatter and fan out to help counteract what I call the "spaghetti noodle effect". The hair extensions don't separate from your own hair. Basically, these nano fusion extensions don't look like noodles! This really is a HUGE step forward. Image via Hairdreams"The Laserbeamer NANO System is the most innovative method to create natural fullness and length in a very gentle manner. Hairdreams 100% real human hair combined with patented NANO Technology that "invisibly" integrates into one's own hair. The additional hair strands are permanent which means they become a natural part of your own hair. You can style your hair as you normally do, but have much more styling possibilities than ever before. No matter what you are doing (Sports, Sauna, swimming, etc.) your Hairdreams hair can withstand any activity and always look perfect!"I am launching this method in my salon this month! My team and I are excited about what the Laserbeamer is going to do for our extension business. Our clients are going to love the fast and efficient application process. We are going to love getting more hair extensions clients in!
If I could pick the perfect time to get hair extensions December would be it. From weekly holiday parties to work social gatherings, it's the ideal time to change up your look and plunge into the world of hair extensions.Here is a quick post on hair extension products that are simple to take in and out for those special occasions. There have been several new products that have recently hit the market that can bring your holiday hair to the next level.My Top Holiday Hair Extension PiecesBangs without the commitment: One of my favorite clipin bangs is the easiFringe by easihair. They are made with 100% Human Hair and look absolutely stunning. You won't believe how realistic these look. The best part is you don't have to worry about growing them back out!Image via easihairHalo Hair Extensions: These are the easiest way to add instant length and volume to your hair. You don't have to be a stylist to use Halo and can put them in your hair in two minutes or less. Halo's are a onepiece extension system that is held in your hair by a monofilament wire. My two favorites are Revolve by easihair pro and HaloCouture.Image via HaloCoutureWear a wig: Yes, please do. Wigs have come a very long way. For the cost of a set of fusion hair extensions, you can achieve a super glam look in under five minutes. My favorite human hair wig is Cascade by Ellen Wille. Dreamy long hair will be the hit of any party. It looks so real no one will ever know its a wig!Image via wigs.comDon't get an updo get a Glamdo! Glamarama by Dancing with the Stars is a fun little hair piece that will give you that updo look without a trip to the salon.Image via hairextensions.comSo many choices so little time! Keep people guessing this holiday season you can be a different "you" every time you leave the house. Hair extensions are truly a little bit of magic!
Tape in hair extensions have become a popular method for clients, stylists, celebrities, you name it. Although there are many brands that offer tape in extensions, not all are created equal. Stylists, without proper education you may be causing a disservice to your clients.Are you having trouble with removing tape extensions? Chances are you are doing everything you were taught and it's still not working. I have a few tricks up my sleeve that will help fix that.The advice I am about to give is mostly universal, and it can be used for most tape in hair extensions.First off, what exactly is tape residue?It's the sticky stuff that is left behind in your client's hair (and on the extension panel) after removal.More specifically, it's the sticky part on the tape that has destabilized from the tape "base". There is a window of time that a tape is made to stay in the hair without breaking down typically 6 to 8 weeks.What causes residue?+ A client is way overdue for a removal or reapplication.+ They are extremely active and shampoo and condition their hair a lot.What breaks tape down? Life! Over time, shampooing, conditioning, and sweat will break down extension tape. Once the tape destabilizes (starts breaking down), it starts absorbing anything you put on it.How long before the tape begins to breakdown? It depends on how active your client is and how often the shampoo etc. That's why there is a window of time. Even that can vary from appointment to appointment.Ideally, you want to schedule a reapplication or removal before the tape starts breaking down. It is much easier to reapply or remove before this happens.Here are a few basics before we get started:+ Almost all tape in hair extensions use an isopropyl alcohol based remover. Although the remover base is universal, often there are proprietary ingredients that will make your extension brand's removal much easier. Trust me use the recommended remover!+ Most removal solutions temporarily "neutralize" the stickiness of the hair extension tape. Don't be fooled. Once the remover evaporates, any tape residue in the hair and on the tape hair extension panel will become sticky again. In fact, it can be even stickier than before!+ When removing the tape in hair extension panels it is best to do the complete removal from your clients hair first and then remove the tape from the extension panel (then retape if reapplying).+ As you remove the tape hair extensions, I recommend putting the two sticky parts of the panel back together. This will help make sure nothing else gets sticky in the process!Products needed to properly remove tape hair extensions:+ Brand specific remover. I use easihair pro's easiRemove.+ Leavein conditioner spray. I use easihair pro's Leavein Conditioner for extensions. These types of sprays have a creamy, yet watery consistency.Types of Tape Extension RemovalsNormal ResidueMost clients will fall into this category. They have worn their tape hair extensions for 6 to 8 weeks. The tape hasn't turned "gooey". More than likely, this is how your tape extension company taught you how to remove tape extensions.+ Spray the tape extension panel on the top and underneath.+ Let it sit and then take a metal tipped comb and gently push between the two panels.+ Spray a bit more remover place the metal tipped comb into the middle of the panel and work back and forth.+ The tape panel should begin to loosen. Make sure you give the remover time to neutralize the tape (about 30 seconds). To speed up the process, you can work on a couple panels at a time.+ The tape panel will come apart relatively easy. After removing the panels, put the two panels back together sticky to sticky.+ To move forward there should be little to no residue in your client's hair.+ You can't remove tape residue with alcohol based removers. This requires a different step.Little Residue+ Remove like above using your tape hair extension remover and then put the two extension panels together and set aside.+ Spray in a little bit of easiRemove on the residue that is left behind.+ Never spray the tape extension panel with a silicon/oilbased remover. If you do you have to shampoo the panel to remove the oil.+ With a fine tooth comb, comb through the residue to break it up. Get as much out of the hair as possible. Wipe the residue onto an old color towel or paper towel.+ If needed spray a little more residue remover and comb out the rest of the residue.+ Remove all tape hair extension panels.+ Wet your client's hair and apply a conditioner at the roots where any residue was in the hair. Yes, conditioner. The conditioner will grab onto any of the remaining residue so it can be shampooed out.+ Wash twice with a clarifying shampoo and continue according to manufacturers directions.A lot of ResidueYou will know this when you see it. The tape panels will have stickiness oozing from them. You may even be able to move the panels around a little bit. When you remove the extensions, there will be a heavy goo left behind. Also, the tape panels will have residue on them. This type of residue is hard to remove and needs to be handled in the following way.+ Remove like the "Norm". Place the two extension panels together and set aside.+ Spray in a little bit of residue remover on the residue that is left behind.+ Never spray the tape extension panel. If you do you have to shampoo the panel to remove the oil.+ Take your section at a 90% and use your tail comb to break up the residue with a fine tooth comb. Get as much out of the hair as possible. Wipe the residue onto an old color towel or paper towel.+ Spray a liberal amount of the leave in conditioner on the residue. With the comb break up any remaining residue. Comb from scalp to ends.+ Repeat the above steps: spray oil, break up residue, leave in conditioner, and combing through from scalp to end on each section until all the extension panels are removed.+ It is almost impossible to remove extreme tape residue with just shampoo. I am not saying you can't. I am saying it is tricky and unpredictable.+ Wet your client's hair and apply a generous amount of conditioner at the roots where any residue was in the hair. Once you get the conditioner in the hair, have your client sit up from the shampoo bowl. You will need to comb anywhere there was tape residue. The conditioner will absorb the tape residue so it can be shampooed out.+ Wash twice with a clarifying shampoo and continue according to manufacturers directions.I know it seems like a lot of work trust me it is worth it. When the tape residue is this bad, it is super hard to tell when it is gone. I find that it is best to just do the process and not guess if it is gone or not. There is nothing worse than getting your client's hair blown out only to find out that the hair is still sticky.How to ReTape Extensions With ResidueThis is extremely hard to do. When I encounter this scenario, I usually ask my client to buy new hair. If the hair is still good, I recommend letting the tape panels sit out for a couple of days so the residue "goo" can completely dry out. Once the residue is dry, the tape can be easily removed and then retaped. This will allow my client to reuse this hair on their next appointment.If you don't properly remove the tape residue, the extensions can slip out after reapplication.Whew! If you made it this far, then you are truly a hair extension geek just like me. I know it is a lot to take in, however, this post needed to be out there. Tape hair extensions are my favorite and don't always get the respect they deserve.These tips will help keep your client coming back again and again.
Moroccan oil hit the scene about seven years ago, and it struck the market like wildfire. While I was travelling the hair show circuit with easihair pro (2007 or so), I remember seeing hordes of hairdressers walking around with huge bags with Moroccan Oil emblazoned on them. I should have seen this as a sign that the world of haircare was about to be turned on its head.Since the hair oil potions and lotions have exploded, you cant go into a beauty store without seeing two or three brands of hair oil treatments, oilbased shampoos, and conditioners. Any brand worth their salt has their version of a hair oil now.Whats so great about hair oil?Scientists believe that using a hair oil once a week may help you avoid the outer layer known as the cuticle from getting damaged and fraying. Why is this good you ask? Ever hear of a split end? Well, this is how split ends start.In addition to providing basic nourishment for health and strength, oil acts as a protective shield to prevent your hair from all kinds of damage caused by the sun, hot tools, and just life in general.Is hair oil good for hair extensions?The answer is a resounding yes! Hair oil can keep your extensions looking and feeling as good as the day you got them.However, the answer can also be no! If hair oil isnt applied properly, your extensions may fall out. Always exercise extreme caution when using hair oil. Never put hair oil anywhere near your hair extension attachment.What can adding a hair oil do for you? Here are my top 5 reasons I recommend a hair oil to my clients.1. Prevents Damage/ Stops DamageWhat many people dont know is that once you damage your hair it can never be undone. There is no permanent fix, except a good haircut. Every single conditioner or product available on the market only makes your hair feel and look better temporarily. Dont believe me? Stop using your favorite conditioner for a week. It wont be pretty.Hair oil helps prevent damage in the first place. The leading cause of hair damage is from thermal damage aka your molten hot lava flat iron. Applying a small amount of hair oil before hot tools will help prevent thermal damage.If your hair is already damaged, hair oil fills in the holes in your hair created by damage to the cuticle of your hair. This helps the cuticle layer lay flat, so it looks healthy again.2. Strengthens the Hair ProteinNatural oils secreted by the sebaceous glands under the scalp infuse protein into the hair shaft. Hair oils such as argan oil, almond oil, castor oil, and olive oil will help supplement and restore the original strength of protein that is instrumental in improving the quality of hair. Additionally, it helps to reduce frizz and fragility by providing a generous bout of vitamin E.3. Increases Shine and AttractivenessHair styling and excessive use of chemical hair products can lead to split ends and make your hair appear dull, rough and unevenly distributed. Regular use of a hair oil can give a healthy, shiny, and nourished look to your mane. By nourishing your hair through regular oiling, you can rejuvenate shine and silkiness, and prevent split ends.4. Turn a Regular Hair Conditioner Into a Turbocharged Deep ConditionerOne of my favorite ways to use a hair oil is to mix it with a regular conditioner. The extra boost from the hair oil turns your everyday conditioner into a deep hydrating conditioning masque. Leave it on for about 5 to 10 minutes and then rinse. Hair extension wearers only apply midshaft down.5. Relaxes the Mind and BodyMassaging the hair and scalp with lukewarm oil facilitates blood circulation in the head, and relaxes the mind and body. Moreover, 2030 minutes of head massage on a weekly basis can help to soothe the capillaries and nerves in the brain, which not only relaxes the mind but also tends to improve eyesight.NOTE: This step is not for hair extension wearers. Whenever my clients come into the salon, I will give them a scalp massage with hair oil infused scalp therapy conditioner after I remove their extensions. It helps restore the natural oils to the scalp. Then, I always make sure to do a deep cleansing shampoo before I apply extensions again.My Top 5 Favorite Hair Oils (In order by how much I love them)1. Oribe Hair and Body Oil2. Bumble & Bumble Hairdressers Oil3. Moroccan Oil4. Wella Luxe Oil5. Jose Maran Pure Argan Oil
For many women, hair extensions can be used as a confidenceenhancing tool, especially if they have thin, fine hair. Here at HEG, we believe that you should be able to wear hair extensions without the fear of caring what other people think.One of the questions we get (a lot) is what do guys think about hair extensions. We decided to do a social media quiz and find out the truth. Brace yourself, we are about to enter the mind of "the dude."We quickly found out that men didnt know that hair only grows about 1/2" per month and can take years to grow to the desired length. The majority of men we polled said that with this information they finally understand why a woman would want to get hair extensions.When it comes to men and what they think of hair extensions you wont be shocked to find out that most men dont think about them at all. The only time they would think about it is if they had a reason to, such as if you were talking about them or your hair extensions clearly didnt match your natural hair.Some men confessed that they are OK with hair extensions as long as they appear natural, and you cant see the panels, tracks, etc. It didnt seem to matter to them as long as the girl knows how to correctly style her hair and doesnt haphazardly just throw extensions into her hair. Basically, they didnt want to know about the "behind the scenes," so to speak.Some guys thought that women having fake hair were a complete deal breaker. They didnt care if it was long or short, as long as it was "real."The guys we spoke with said that the times when they had come into contact with hair extensions they were not able to detect whether their lady had them or not. On the other hand, it was a common consensus that if the man can see the extensions it was a huge turnoff for them.Surprisingly, there were several men that told us that they believe extensions are becoming more and more common. In fact, most men that were surveyed didnt find it strange at all. It appears that all hair extensions have finally become mainstream.Keep in mind that if you are looking for a look that is genuine and doesnt look "fake" then you should consider real human hair vs. synthetic hair extensions. You should also think about the amount of time that you will have them in your hair. If you plan on using them for one night, then you can use clip in extensions or a flip in system. But, if you are considering having them for an extended period you will want to visit a salon and have them applied professionally.Bottom line you should wear hair extensions, your hair extensions shouldnt wear you. If a man doesnt appreciate your muchloved hair extensions, which give you confidence and comfort, he may not be the person for you. It is important that you are beautiful in your eyes first (and only then) think about what anyone else thinks.
We all love the feeling of leaving the salon with gorgeous, bouncy hair. However, for most of us, this feeling doesnt last for long. As the day ends and your head hits the pillow, your Instagramworthy hair may turn into a flattened mess. Nonetheless, with proper precautions, you can maintain and extend your flawless coiffure. Here are a few tips on how you can make your blow dry last longer with minimal effort.Avoid Touching Your HairAfter a blow dry, you may want to run your fingers through your soft, silky hair over and over again. However, constantly touching your hair creates more oil, and thus, ruins the freshness of your tresses. Plain and simple, stop yourself from touching your hair.Tie Your Hair Up While SleepingBefore you go to bed, put your hair up to avoid frizz and tangles that happen from tossing and turning throughout the night. It is best to avoid a traditional elastic hair tie because it may cause dents in your blow dry. Instead, gather your hair into a loose bun on the top of your head with a scrunchie to maintain the voluminous look the following day.Use a Shower CapShower caps can protect your hair from moisture and humidity that tend to kill your delicate locks. Tuck your hair into a terry clothlined shower cap every time you take a shower. The cloth will soak the moisture before it reaches your locks. Also, avoid taking long showers to prevent your hair from excessive exposure to warm temperature and steam.Refresh Your Blow DryConsistent care is key to maintaining a longlasting blow dry. Start refreshing your blow dry the same day to keep it fresh and bouncy. You may also use dry shampoo or light hairspray for a lift. Additionally, you can use a shine spray after curling your hair or restyle any kinks in your hair with a round brush, which will freshen up the look and add extra volume.Use Silk PillowcaseThe type of pillowcase you sleep with can affect the longevity of your blow dry. If you want to make your blow dry last longer, use breathable cotton or silk pillowcases.
Unless you've worn clip in extensions before, you may not know how to properly apply your new set. Luxy Hair shows you step by step, how to apply clip in extensions.If your hair is on the shorter side, you may need to add some curl to blend the hair extensions with your natural hair. You can use a larger barrel for bigger, loose waves, or a smaller iron for more ringlet curls. Remember, clip in extensions are only meant to be worn for short periods of time and MUST be taken out before you go to bed. Otherwise, you may put yourself at risk of damaging your natural hair and even hair loss!
Remy hair is a term used all over the hair extension industry. But do you know what it really means? In a nutshell, Remy hair refers to the manufacturing process, where you can distinguish the root end from the tip of the hair. If this distinction is not clear, then you havenonRemy hair.Although most companies claim to offer 100% Remy Human Hair, most of the time they don't. To manufacture large quantities of hair extensions, the cuticle on the hair must be removed first, which results in more manufacturing time and money.The only way hair extensions are 100% Remy Human Hair is if the cuticle is left intact. When the cuticle is left intact during processing, the hair will not tangle, and the strands of hair will remain in the same roottip direction. Once you remove the cuticle, the hair will tangle easily and appear dull. Some manufacturers will even apply a coating onto the hair to deceive the consumer into thinking that the hair is Remy Hair. However, once you wash the hair a few times, the coating will fade, and you will see the true quality of the hair.The term Remy Hair is desirable in the hair extension industry due to its quality and increased cost compared to nonRemy hair. Manufacturers use the term Remy Hair on their products to market for more sales. If you're looking for a new extension brand, make sure to have the manufacturer or your stylist clarify that the hair is in fact 100% Remy Human Hair with the cuticle intact.
Hair extensions are used for many different reasons, including length, volume, add color, fix a bad haircut, etc. However, choosing the hair extension method that is best for your hair type, lifestyle, and budget can be difficult if you are not educated on the various methods.The hair extension experts at Philip James Salon have created a helpful infographic that breaks down the most popular hair extension methods with additional information, including a description, maintenance tips, and budget. The three basic hair extension method attachments include strand by strand, weft, and clipin. Strand by strand is semipermanent, whereas clipins are temporary. Here is a breakdown of the different attachments and which methods fall under those categories:Strand by Strand Fusion, Micro link or Micro CylinderWeft Braidless sewin, skin weftClipin Clipin or other temporary extensionsMake sure to check out the "Best for" section above on the visual guide to see which hair extension method is suitable for your hair type. For example, if you have oily hair you may want to stay away from the Micro link or micro cylinder, as the oil may cause the extensions to slip. Now that you have more information as to which hair extension method may work best for you, check with your stylist to see if they have any input. Make sure your stylist is certified through a reputable hair extension company that offers 100% Cuticle intact Remy Human Hair.For more information or to see the full guide, check out the Hair Extension Guide.
It's summer; it's hot; and we have many things to do. Don't let your luscious locks be yet another worry.Just because the temperature has gotten warmer does not mean you have to sacrifice your style. Here are four tips to help get you through the heat while still looking great!Tip #1: Don't let the best of summer stop you go ahead & swim!Whether you are on Pinterest or reading Cosmo, everyone has their suggestions for summer hair care essentials, some involving multiple products. Ours is by far the simplest! Simply make up a travelsize bottle of your favorite conditioner and throw it in your bag.Always be sure to use nonsulfate, professional quality hair care products; we love Pureology Nano Works or Hydrate.To keep your tapein hair extensions in pristine condition, brush out well, condition the ends, and braid the hair prior to any water activity. When you are done, simply rinse your hair and condition again, comb thoroughly, then style as usual or let it air dry.We told you it was easy!Tip #2: Experiment with simple updo'sSummer is the best time to experiment with different updos.Here are some of our favorites:Braided BunPhoto & Tutorial Courtesy of Helen TorsgardenThe Quick TuckPhoto & Tutorial courtesy of Modamama5 Minute PonyPhoto & Tutorial Courtesy of Refinery 29Feeling creative? Pinterest, YouTube, and most major women's magazines have a variety of published tutorials online. Experiment your little heart out!Tip #3: Put a braid in itNot feeling the updo? Try a braided style. With so many different ways to braid and even moreways to style them, today's modern woman can use braids to add effortless style to any 'do, especiallythose with hair extensions. Here are our top 3 easiest braided styles:Sleek Braided PonyPhoto Courtesy of Harpers BazaarPhoto & Tutorial Courtesy of The Shine ProjectOr for those that haven't quite mastered the French braid, try this:Try with any braid style!Photo & Tutorial Courtesy of Running on HappinessTip#4: Don't forget sun protection!Just like our skin needs protection from the sun, so does our hair. Though the sun does not directly harm our hair, it does cause it dry out and fade color. According to Dr. Chris Adigun, a dermatologist and clinical assistant professor of dermatology at New York University, "UV rays can disrupt chemical processing and pigment, in permed and colored hair."Whether you are catching a tan by the pool or taking part in water activities is it so important to not only protect your natural hair but also your extensions. Though there are many products available on the market, we at Hair Addictionz highly recommend Pureology's Color Fanatic 21 Benefits spray.Just as the name suggests, this spray has many benefits. Its key ingredients offer protection from environmental damage (like the sun), protection from heatstyling damage, and offers lightweight conditioning to prevent frizziness. It is so important to condition and protect your hair extensions, especially when swimming, as pool chemicals and salt water can dry the hair.Make this spray part of your regular hair care routine and you're sure to maintain your luscious locks.We gave you the tips; we gave you the style ideas, now it is your turn to make it happen. Prep your togo conditioner and practice your braiding because you are officially ready for the season!
Once upon a time, in a land called the 1960s there lived a hateful lady (pictured right below I see her as Gladys Kravitz from Bewitched)who decided that all women over 40 were not allowed to wear their hair long. A tradition was born and sold to every lady who hit 40. Thou shalt cut thy hair because you are now old and therefore must be dowdy and ugly. Women of a certain age are not allowed to be sexy.WTF! Seriously, if I had a dollar for every time a beautiful woman sat down in my chair and said she should cut her hair because she was 40 now I could take a year off with all the money. I am here to help STOP this crazy myth.I am over you all of you Gladys types out there. Just because you dont think its right for women of a certain age to wear long hair doesnt mean that you are right. I am over your jealousy!Long hair can be beautiful at any age. I think that the secret is to make sure you are wearing your hair and that your hair isnt wearing you. Do you feel beautiful? Do you feel sexy? If the answer is yes then do it girl!Deborah Boland of Fabulous After 40 wrote a blog post about Long Hair After 40. I found her and her hair stylists advice to be boring and misleading. There are a few good tips, however, I think that Deborahs point of view lands more in camp Gladys. I would love to put a set of hair extensions on her and send her out for a night on the town. I bet she would feel differently the next day.The answer is that there is no answer. You have to do what makes you feel good. I do have a few tips help guide you in the right direction. If you love long hair go to a stylist that specializes in long hair. Make sure the cut suits you and your lifestyle. You should wear your hair, your hair shouldnt wear you! Dont go too long unless you are a stripper then longer is definitely better. Thin hair? Get some dang extensions, girl! Long hair should be thick and vital. Thin stringy hair looks good on NO ONE! Make sure the cut is on trend or a classic cut. Dated 80s hairstyles are not to be revisted.Feel free to do whatever the heck you want. My advice is free and you know what they say about advice. Keep it long and keep it sexy ladies!Celebrities Over 40 with Long Sexy Hairstyles
We have all been there done that when it comes to bad hair color experiences. As a stylist I have seen just about everything. Many people just dont understand what hair color can do if its not used with the utmost care and respect. My sister got to learn this lesson a couple years ago.This incident happened right before a family reunion. My sister gave me a call and told me that the local beauty school had colored her hair and "ruined" it. She wanted me to redo it when we got together the next day. I told her no and said I would fly her down to visit and I would fix it then.When I saw her hair in person I almost screamed. It was one of the worst color jobs I have ever seen. I could not let my sis walk around looking that way! Nope. Nope. Nope.Shortly after arriving we jumped in the car together for a trip to the local Sallys Beauty Supply. Here is the video that I took showcasing the whole ordeal. Her hair became the family entertainment the next day. It took my almost 6 hours and several color applications to get it right.I have to say that I am super proud of the result. This video has gotten over 100,000 views! Apparently, the world feels my sisters pain. I still love watching the video. You can see she is mortified! I am glad she was such a good sport.
We are OBSESSED!! Long sexy hair with a little bit of bright notes on the ends are super sexy summer hair. Get inspired with these delicious styles. Ombre hair color is still hot! Ombre Hair Color 2014When you are going in for your next set of extensions bring in some of these photos to inspire your stylist. These looks are super easy to create using hair extensions. Many hair extension companies even have ombre inpsired colors.Your stylist can also customize you the perfect look themselves. Enjoy and keep it sexy this summer!
Extensions are my life. My life: hair extensions! I am a hair extension specialist at The Beauty Box Salon in Dallas TX. I am addicted to beautiful hair and what it can do for my clients.Christopher Box is the owner of the salon I work at. You might know him as The Hair Extension Geek. I shot him over a before and after pic of a clients hair extensions. My work was so amazing that he begged me to do a little write up for other Hair Extension Geeks like you! Yep.. begged. I guess the end result was worth begging for, um I mean sharing.A new client came in and asked me about getting hair extensions that were a little longer than her natural hair. She was primarily interested in volume and wanted them to look soft and natural. She wanted to jump on the ombré bandwagon. After several questions we decided on a very very subtle ombré aka SOmbre: Darker roots with lighter ends within a couple shades of each other.Her natural hair was about a medium brown and very ashy but her highlights were golden.I wanted the hair to blend in, so I decided coloring her roots with with a lighter neutral color and foiling some more highlights through out. About 56 foils on each side and 3 in the back. Then I balayaged her hair ends and around the face.I decided on using Klix hair extensions because her hair was thicker and I needed a lot of hair to create the look she wanted. Klix hair extensions are a great value when it comes to how much hair you get for an application and the what the cost is. We went with the 22 duo which was a beautiful SOmbre color to begin with.I am super proud of the end result. She looked amazing. I love my job!!
I got the chance to work on this video with an amazing New York fashion photographer Anthony Friend. Our idea was to create a video that showcased the "dream" of what hair extensions can do.
Today, hair extensions are used in a variety of ways and anyone can wear them. Whether the client has short or long hair, thin or thick hair; or needs every day wear versus special occasion flare, hair extensions offer a complete transformation with practically unlimited possibilities. However, not all hair extensions are created equal. Some application methods may damage the natural hair or take hours to apply, while other methods simply do not last. Additionally, the quality of the hair may be compromised during processing, leading to unruly hair or short life of the extensions.Hair Addictionz tapehair extensions were developed to exceed all other hair extension brands in the market. Each Hair Addictionz client can expect premium, lasting quality; quick, nondamaging application; and seamless, undetectable blending with the natural hair. Hair Addictionz hair extensions were also developed with a variety of needs in mind.Not only can Hair Addictionz hair extensions add length, they also add volume and fullness. Clients with thin hair will rejoice in Hair Addictionz seamless integration and lush fullness, with or without added length. Likewise, clients with normal to thick hair will also appreciate added fullness while maintaining manageability. Do not despair! Hair Addictionz is not just for younger ladies; women of all ages enjoy wearing Hair Addictionz hair extensions and appreciate knowing their natural hair will not be compromised.Clients working through a growout phase from a short hairstyle also may enjoy wearing Hair Addictionz hair extensions until they reach a more manageable or comfortable length. Unlike micro beads or fusion applications, Hair Addictionz tapein method allows the natural hair to continue growing without causing damage. Additionally, the flexible skinlike panel lies comfortably against the head and is virtually undetectable with many hairstyles.Moving beyond hair replacement, Hair Addictionz hair extensions can also be used to add highlights for clients that do not wish to color their own hair. Not only will they avoid coloring their hair, but they can remove or change the extensions whenever desired. Simply use two different colors when creating the hair extension "sandwich" to create a high or lowlight look. For those seeking to add a pop of vibrant color, Hair Addictionz Krazy Kolorz or ombre Fun Fillerz extensions can do just that.Though Hair Addictionz hair extensions were developed with the everyday woman in mind, women seeking a temporary transformation will also enjoy wearing Hair Addictionz. From brides, to fitness & physique competitors, to beauty pageant contestants and models, Hair Addictionz hair extensions withstand even the fiercest of competition. With proper care, Hair Addictionz hair extensions may last up to three applications (typical wear time is 24 months per application) making them an invaluable investment for the client. Whether a client is seeking total transformation, a bit of volume, a pop of color, or temporary wear, Hair Addictionz hair extensions offer something for everyone. We dare you to get addicted!
As a Dallas hair extension expert, I see lots of women in my chair with mysterious damage to their hair. Somehow their hair just keeps breaking off. As much as I enjoy applying hair extensions on my Dallas clients, many of these women could have avoided having to get extensions if they knew about a couple tips I am about to share with you.First things first, stop and put that flat iron down! Okay it's not THAT serious. And we don't want you to set it down forever! But let's talk about the simple truth about not only flat ironing but any type of heat styling.Your hair can burn just like your skin…you just can't feel it! Excessive heat damages the layers of your hair and can wreak havoc on the condition of your hair if it's done too often. If you can burn your own hair, you can most certainly burn hair extensions.Overapplying heat to your hair when it is already dried causes brittleness, breakage and dryness to the point where the hair is stripped of its natural moisture.Here are a few tips to revitalize the health of your parched locks.Moisturize! Moisture content is just as important to the health and beauty of your hair as it is to your skin. Leave In conditioner is a must for everyone in my chair. Your hair definitely needs extra moisture on dry, brittle ends. There is a variety to choose from for all hair types (fine, medium and coarse).Protect! Products that protect your hair from heat styling are vital. Bumble & Bumble's Hairdressers Invisible Oil as well as UV Protectant Styling Balm are a couple of options that come to mind. While thicker, coarser hair can resist breakage better than fine or damaged hair, this creates a desire to straighten and tame it daily.This can lead to mass breakage, which actually makes your hair appear more frizzy due to the different lengths of hair from breakage. Whether coarse or fine, try turning down that temperature a notch. You'll be surprised how much heat you really need!As we age hair can become more fine and thin which makes our locks tolerance to heat decrease as well. And while this should be common sense…never try to heat style hair when it's wet! Ever.So remember…Moisturize and Protect! Trust me…Your hair and your hair extensions will thank you!
If you haven't heard of tape in hair extensions, you might just be missing out on a fantastic hair extension system. They happen to be one of my personal faves. I have a few key things you need to know so you will love tape extensions as much as I do.1. Don't be cheap! Use a reputable brand. Basically, you get what you pay for!I know that this should be a nobrainer, however, it isn't! If you are going to attach it to your head and plan to make public appearances (going to work, happy hour, your wedding) don't be a cheapo. You're worth it.The truth is that no one is going to tell you to your face that you look silly. You want your hair to move and look like your natural hair. It is never a compliment when someone says they like your weave. No one should be able to tell you are wearing tape hair extensions.2. Wait 48 hours before you shampoo your hair after an application. When you get tape hair extensions, you are going to have to wait at least 48 hours before you can wet or shampoo your hair.Why? Because they will probably fall out. The tape needs a minimum of 48 hours to completely attach itself to your hair. For the first week be extra careful when you wash it.3. Never put conditioner on the roots of your hair. This could make your tape hair extensions slip out. You don't need conditioner on your roots anyway. This also includes anything that has oil like spray shines.4. Press the tape extension panels together on the daily. This is the best way to make sure your tape extensions last for the entire eight week application period. When you are in the car jamming to Beyonce, you can also be pressing the panels together in sync with the beat.5. Buy the recommended hair care. For the love of Katie Perry, please purchase the right hair care products for your extensions! No, Pantene is not good enough. No Herbal Essences will not either. Guess what, Aveda sucks on hair extensions too.As a stylist and salon owner, I see many women leave without products. I see the same women back in two weeks later with "defective hair extensions". The right products make all the difference in how long your tape extensions will last.Hair extensions, in general, need different things than your natural hair does. Trust the stylist that you just gave all that $$. They know what they are doing.6. Become a dirty girl. Dry shampoo is your new best friend. Don't shampoo your hair every day. What many women don't know is that extensions absorb a lot the oil your scalp produces. Use a boars hair brush several times a day to help pull this oil through your hair and your hair extensions. Think of this as natures hair conditioner.When your scalp starts to look a little oily use a dry shampoo to help absorb and refresh your scalp. You can go 24 days without having to shampoo. This will help make your tape hair extensions last a lot longer. I promise.7. Tape hair extensions don't just magically "fall" out or jump ship like the folks did when the Titanic went down. If you have used a reputable salon and tape hair extension system, your hair should not be falling out. My advice is to be honest with your stylist if you are having this issue. I can almost guarantee you are missing a crucial care step somewhere.8. Be careful with your ponytails. Make sure your hair extension expert has placed the panels in a way that best suits the way you like to style your hair. You should not be able to see the tape extension panels when you pull your hair back into a ponytail.Keep in mind that having extensions is different than having your own long hair. You might have to compromise and do a low ponytail and give your I Dream of Genie pony a break.9. Remember to have a sense of humor. After all, it's just hair. (that you bought and paid someone to tape to your head) If it isn't right or if you are having trouble book a follow up with your hairdresser.Any hair extension expert worth their salt will go out of their way to make sure you have everything you need to rock out your beautiful new hair extensions. Check out these tape in hair extension brands:Hair Addictionz, easihair pro